Eat Static 22.04.Nosturi Helsinki
---
---

Laboratorio presents:
Friday : 22.04.05 :
EAT STATIC (Uk )Live
KONEVELJET Live
Djs JAN-PETER / HALO
21.00-03.00
Venue: Nosturi
Telakkakatu 8, Helsinki
K 18
Tickets:
16€ Presale (incl. booking fee)
Street Beat: Helsinki, Mikonkatu 8, www.streetbeat.ac Tiketti: Helsinki, Forum & 0600-1-1616 (0,66e/min+ pvm) & www.tiketti.fi Lippupalvelu: 0600-10-800 (1,30e/min+pvm) & 0600-10-020 (4,93e/call+pvm) & www.lippupalvelu.fi
Valo Verstas: Kalevankatu 31 (Sisäpiha) Tel. 09-72790041
20€ At the door
Eat Static (TIP World )
Eat Static is a true pioneer of the live electronic scene. It was formed in 1989 by Merv Pepler and Joie Hinton as a dance offshot of the legendary band Ozric Tentacles.Always intended as a live ban,Eat Static cut their teeth at the raves of the early 90s.Since that time they have played hundreds of gigs in the Uk,Europe and more recently the Usa. touring with Moby and BT.Merv Pepler has also worked with Will White of Propllerheads and
Steve Jolliffe from Tangerine Dream in numerous Places. Recent years have seen Eat Static return to their trance roots,with material for TIP World and a collaboration with Simon Posford of Hallucinogen.
Now they are recording new material for there 10th album.
www.eatstatic.co.uk
Koneveljet
After 4 years of waiting we are proud to announce a new album by Finnish electronic geniuses Koneveljet.  Koneveljet was formed in 1996 by Kimmo Kajasto (formerly RinneRadio), Jari Kokkonen (formerly RinneRadio and now with Wimme) and Dj Borzin. Currently the guys are finishing their forthcoming album.
In the UK and Germany Koneveljet were very well received after releasing their debut single "Man On The Moon" (1998). They got good support from DJs like Mr. Scruff (Ninja Tune), Robin Rimbaud, Steve Lawler (Cream), Layo (The End) and Michael Reinboth (Compost). Excellent radio plays on Xfm, LSR, Jazz FM, Kiss and many more plus superb press in magazines like DJ, Muzik, Spex, Debug and the WOM magazine!
Their reputation has grown by various international performances on festivals like on Denmark's finest Roskilde, on Finland's electronic contribution Koneisto, SXSW in Austin (USA) and on last years Amsterdam Dance Event. Kimmo Kajasto, Jari Kokkonen (Keyboards) and DJ Borzin (fx and sampling) are known to include a lot of improvisation in their sets. These guys make, with the help of various pieces of equipment, an unbelievably massive high-tech live sound that, ironically, sounds as if it is coming from a CD.
To get tuned in to their harmonic and energetic style we highly recommend checking out their debut album "Brothers In Machine" (2000), which includes both studio and live recordings. Also check out the vinyl single Damn / Welkom playlisted for 11 weeks on Finnish national radio.
www.exogenicbreaks.com
Jan-Peter (Thirteen Productions)
Jan-Peter has been DJ:ing for over 10 years. He has played in Europe, Asia and South-America and of course at numerous parties in Finland. He has worked together at parties with Hallucinogen, Infected Mushroom, Highpersonic Whomen, Raja Ram, Man With No Name, Prometheus, Squaremeat, Ott, Astrix, Texas Faggott, Alien Project, TripteaserŠand many more. Additionally Jan-Peter is the founder of the trance record label Thirteen Records, downtempo label #Records and main promoter for the famous Thirteen Parties.
www.thirteenproductions.com
Dj Halo (Next Big Thing Recordings)
Dj Halo got interested in electronic music in the late 80`s, when he heard acid house for the first time. Being just a kid at the time it took him until 1993 to start actually dj`ing, now with trance records packed in his case. 1999 he started his own label Surreal Audio, releasing psychedelic dancemusic, and 2 years later the sub- label Cool Front focused on more experimental material. These 2 labels were transformed into the leftfield label Next Big Thing Recordings in 2005. In his dj- sets Halo plays funky progressive house and breaks with a pinch of psychedelic. He has played over 1000 gigs in Finland and all over Europe.
www.nextbigthing.fi
---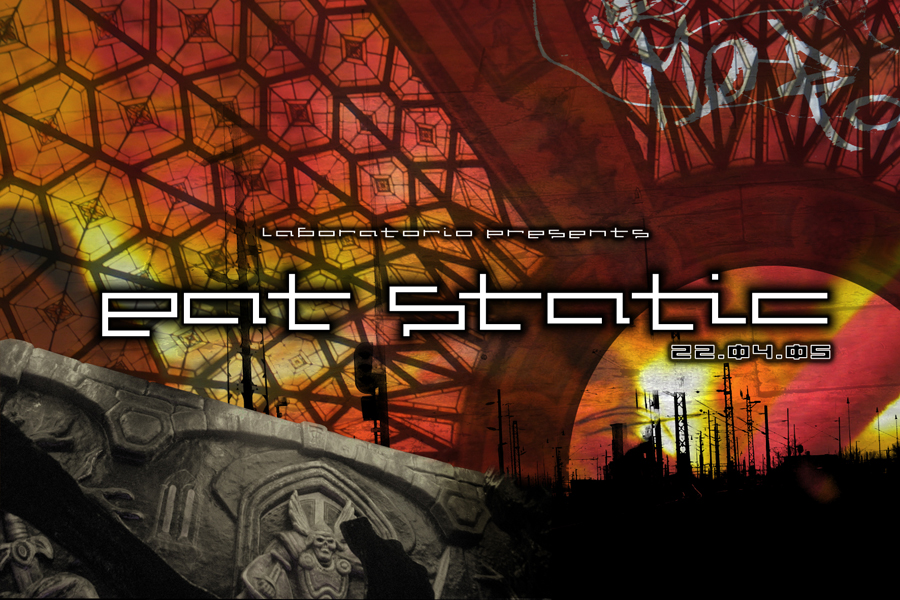 ---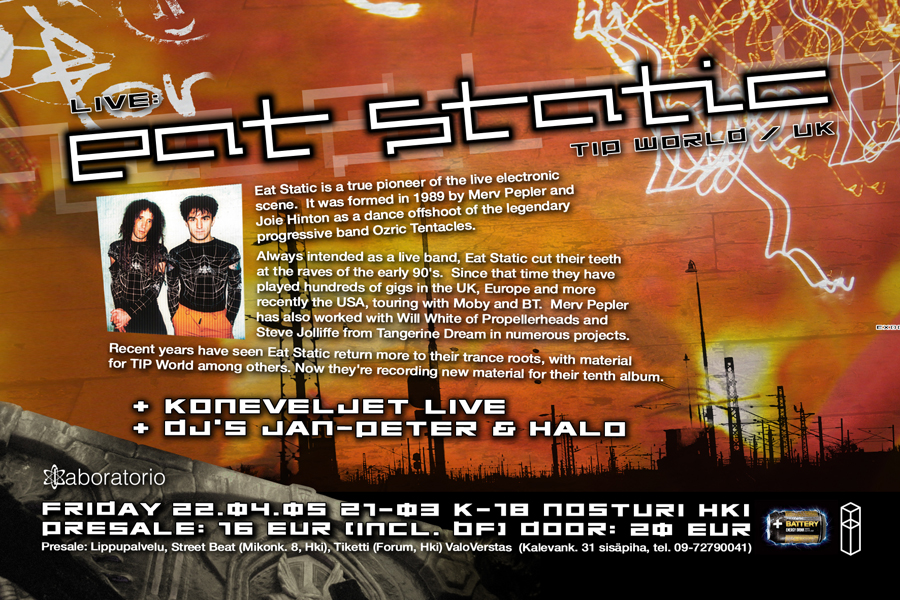 ---